bobcat
This amp came to me already built by a boutique builder but it sounded horrible. Tube bias was set at 5mA per tube and that was with the bias control pegged. Even when I fixed that, the amp was awful. A trace of the schematic showed it was a nearly verbatim AX84 Renagade but implemented very poorly. I had to gut it and decided to make it what I would want in a 2 channel amp.
Now, it's a JCM900 combined with a Fender for the channels and also has a volume boost foot-switch. I reused the trannys and choke but made a whole new tagboard and, of course, all new wiring. It really rocks, now! The JCM900 channel goes from 80s rock nearly to modern metal, but not quite triple rec. Very cool amp. The
guts can be seen here, too
.
Click the pics for bigger, better versions!
These below are low quality.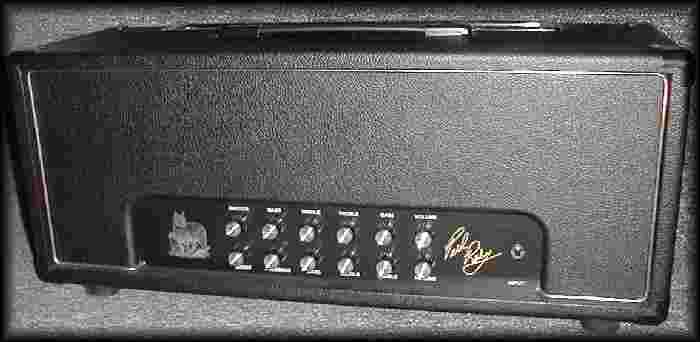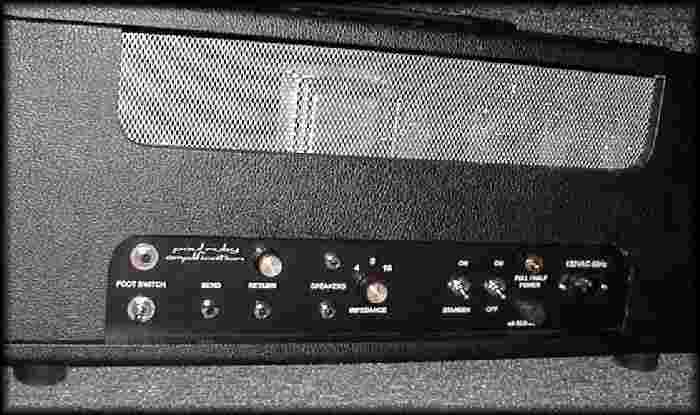 The face plate is rear-etched and the bobcat is back-lit through red lighting gel. The pics don't do it justice. Looks way cool! The lettering is painted white and my signature is filled with bright gold paint.



content & layout © copyright paul ruby 2001, 2002, 2003, 2004
all rights reserved